Desmond Napoles is an inspirational 11 year old Drag Kid, who has conquered catwalks, dominated stages, and even has a name for his fans: 'The Amazies'. His looks are unique, captivating and consistently eye-catching, as demonstrated by this wonderful photograph taken from his Twitter account: @desmond_amazing
He is inspired by artists such as Andy Warhol and Keith Haring; fashion designers such as Comme des Garcons and Anna Sui; Blitz Kids such as Boy George and Steve Strange, and, finally, Club Kids such as Richie Rich and James St James. All of the above inspire Desmond to be artistic and creative.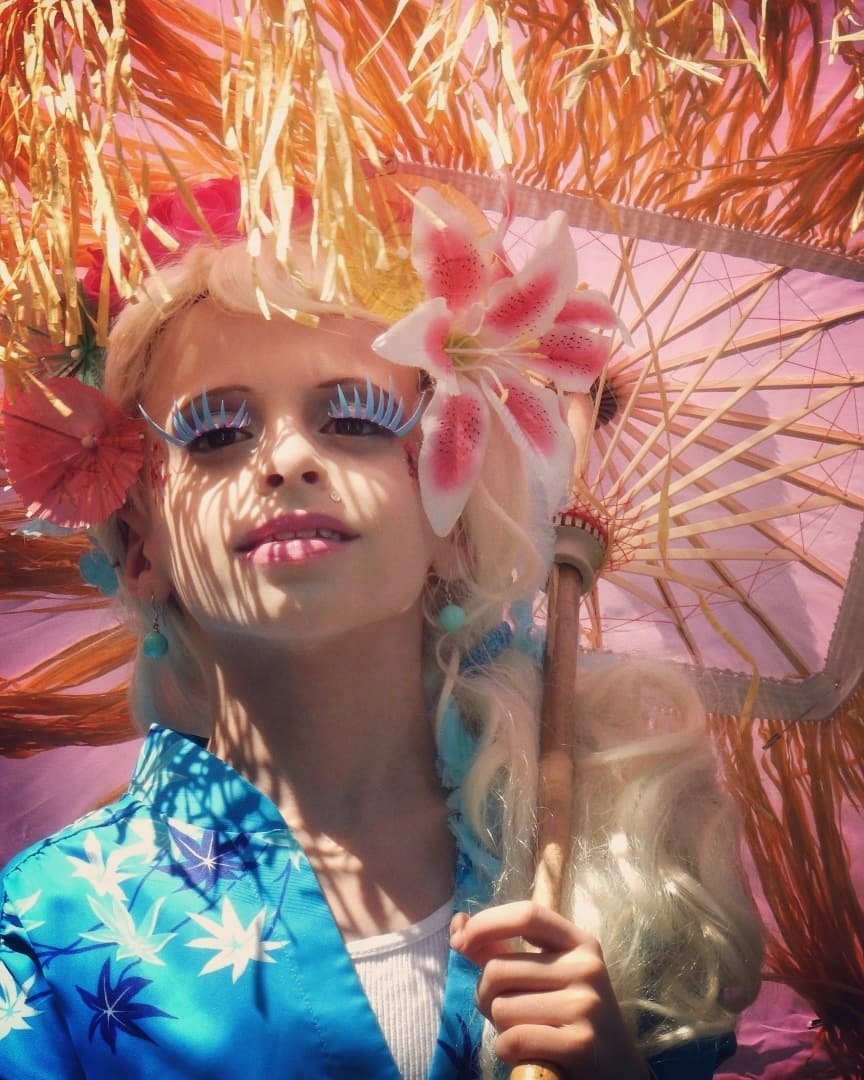 Desmond is only 11, yet his list of achievements is greater than most adults; it is beyond impressive. Here are a few examples; this isn't even the half of it.
RuPaul has described Desmond as 'the future of America', and, in 2017, Desmond was a guest talent on RuPaul's NYC DragCon.
Desmond has performed in NYC Pride Week, as well as NYC Fashion Week
Desmond has been named 'The World's Youngest Club Kid'
His Instagram account (@Desmondisamazing) has an incredible 83.9k followers,
Desmond has featured in: Vogue, Teen Vogue, Buzzfeed, Cosmopolitan, Metro UK, The Daily Mail, and many, many more
Desmond's website: desmondisamazing.com states that Desmond is currently working on his own magazine; appropriately named 'The Amaziest Magazine'.
Finally, Desmond continues to be an activist and inspiration for those within the LGBTQ+ community
Now, that's impressive.
Having followed Desmond on Instagram for a fair amount of time, and after reading several articles about him and his performances, I decided to Direct Message him on Instagram, asking for an interview via e-mail. I was fortunate enough to receive a quick response, and some fantastic answers to some questions I had for him.
Firstly, I asked how old Desmond was when he first became interested in Drag. At age two, Desmond used to take his mum's high heels, sheets and towels in order to give himself the appearance of a Drag Queen. He says that, at the time, it would have just been considered 'dressing up', however he saw it as Drag.
Desmond continues to love heels, as he explained that his favourite items of clothing are, in fact, 'fierce' heels or platform shoes. And his reasoning? They make him feel 'amazing'! A perfect answer. If your preferred item of dress isn't making you feel great, is it really your favourite?
Desmond's love for platform shoes is highlighted in this photograph from the @desmond_amazing Twitter account. I, for one, am not at all surprised that such magnificent shoes like these make him feel as amazing as they do.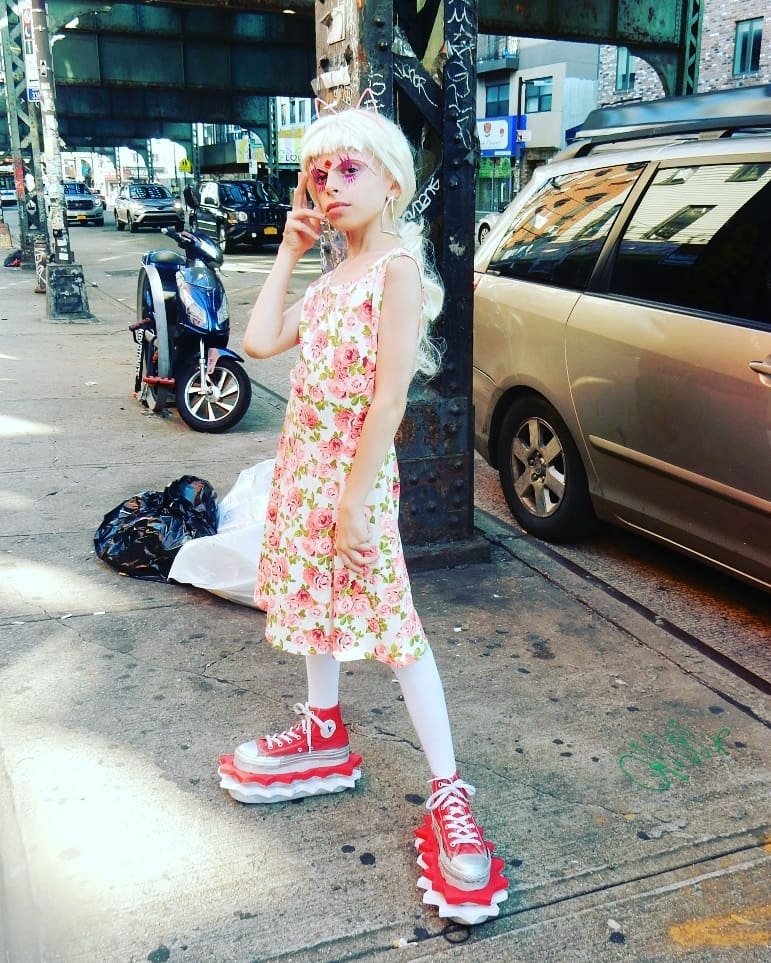 Desmond also considers glitter to be essential to his beauty routine. He recounts that, when he attended the Queer Prom for Buzzfeed, he was unfortunate enough to discover a spot on his chin, so, naturally, he covered it in glitter, and, as he put it, 'then it was fabulous'.
Below is a photograph of Desmond on the night.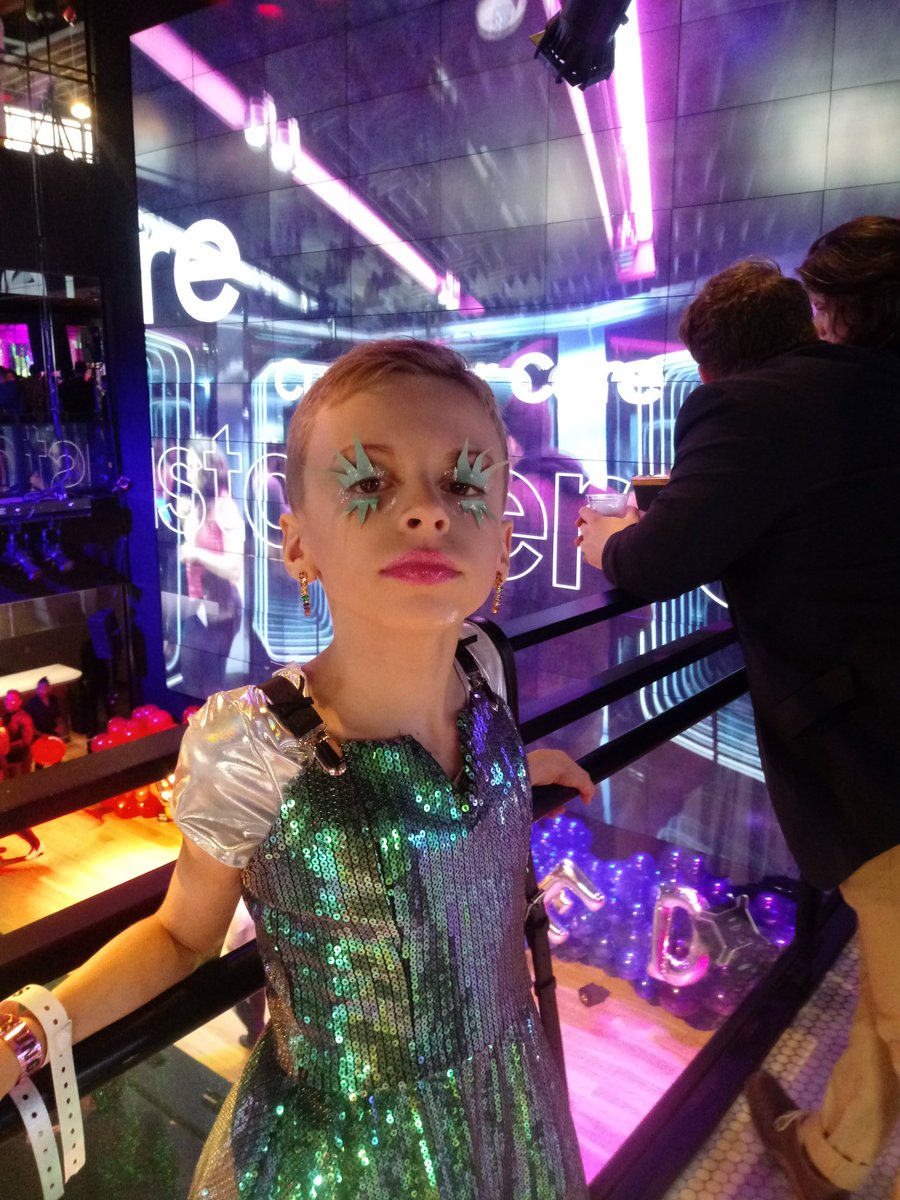 Who needs concealer when we are blessed with glitter?
Desmond explained that one of his favourite things about Drag is the fact people are given the ability to express themselves however they wish; he also loves the artistic and creative aspects of Drag, as is frequently demonstrated in his outfits. Finally, Desmond loves to perform. And he does so regularly. I also asked Desmond how Drag has benefitted him personally, to which he replied:
I am grateful that by doing Drag I have been able to inspire so many other Drag kids

to be themselves or to do Drag.
For example, Desmond has founded his own safe, online space for those involved in Drag. Its name:
'Haus of Amazing'.
It is exclusively for those aged 20 or younger, and, aims to encourage members to 'communicate freely and candidly with their peers'. According to Desmond's website, he also has plans to launch an anti-bullying campaign for LGBTQ+ youth; it would aim to 'directly address bullying happening within the LGBTQ community'. Acts like this are truly inspirational, and undeniably encouraging.
I think it's worth reminding you at this point that Desmond is only eleven. At eleven, most of us were probably procrastinating as much as humanly possible.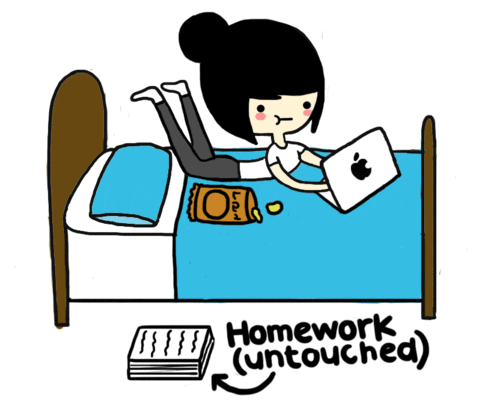 However, this does not apply to Desmond; he is destroying stereotypes, conquering hate, and inspiring people both older and younger than him. Desmond's advice to anyone considering taking up Drag is this:
I think you should start slow and just start with one thing that makes you feel beautiful. Then add another thing and another and you will develop who your Drag persona is.
I was curious to find out whether Desmond ever finds Drag challenging or if there are any aspects of it which he does not enjoy. In response to this, he explained that sometimes huge crowds can feel overwhelming, as they scare him a little. In all honesty, I get terrified when I'm paying for something in a shop and there's a queue building up behind me, so I can safely say, Desmond, I do not blame you at all.
Finally, I asked Desmond:
'If you could say one thing to Donald Trump, what would it be?'
To which he responded:
'Bye, Felicia'.
A flawless response.
I think we can all conclude that Desmond is an inspiration to kids and adults alike; he is confident, creative, imaginative and brave. I highly recommend checking out Desmond's vibrant Instagram account, and having a scroll through his posts; his costumes never fail to surprise; they are consistently bright, exciting and original, and his attitude to bullies is one to be respected.
On that note, we shall end today's post with Desmond's lovely motto:
' Be Yourself, Always.'