Well, it appears I haven't written anything since November.
Apologies.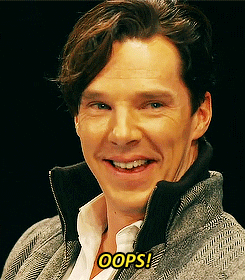 So, it has come to my attention that the planet on which we live has completed a full rotation around the sun. Apparently, that's worth celebrating.
Every year, on the 31st of December, people across the world begin to plan their resolutions for the upcoming 365 days. While some choose to learn a new language or a new instrument, others decide to eat healthier, and get to the gym more. However, according to Business Insider, 80% of New Year's resolutions fail by the second week of February. Depressing or what?
This year, politicians have broken their promises over and over again.
Let's see what promises were broken in 2018. 
Most recently, on the 10th of December, Theresa May delayed the vote on the Brexit deal reached by her and the EU, basically because she knew she would lose the vote. She did so, having explicitly stated four days earlier that the vote was to go ahead. Meanwhile, on the day of the vote, Michael Gove also confirmed that the PM would be presenting the proposed deal to the House. Of course, it never did happen.
Secondly, in 2017, the Prime Minister implied that the UK could expect 'an implementation period of around two years'. 'Around' being the operative word in that sentence. However, in 2018, the Government Transition Paper stated that the period's duration 'should be determined simply by how long it will take to prepare'. Now, correct me if I'm wrong, but those two phrases sound fairly contradictory, if you ask me. While we were once optimistic that the band-aid would be ripped off within two years, we still have absolutely no clue if Brexit will actually happen, how it will happen, or when it will happen. Effectively, we've been told that Brexit will happen whenever is convenient.
Finally, moving across the pond, Trump's wall is still yet to be built. Let's be clear: I am most certainly not complaining about the breaking of this promise, however the President did manage to send the government into shutdown, after the Democrats (quite rightly) resisted demands for the $5 billion required to build said wall. I would love to know how Mexico are going to pay for this imaginary structure; especially considering POTUS has only two years left in office. Interesting stuff.
Politicians are known for their ability to manipulate words, to avoid questions, and to deceive the people. However, ever since 2016 (the year in which Trump was elected President, and the whole Brexit shambles began) it seems that politicians are becoming increasingly deceitful; we are hearing more and more lies on our televisions and on our radios.
credit: flashforwardpod.com
So, in a year where promises have been made, broken and forgotten, I decided it would be interesting to ask my Instagram followers some of their past resolutions, and some of their resolutions for the upcoming year.
One reply described a resolution made two years ago to go vegetarian. This person explained to me that it had been something she'd been keen to do for a very long time, and, fortunately, her family were very supportive of the decision. This year, she has resolved to do something creative every day.
Another of my good friends explained to me that, last year, his resolution was to become more flexible. At first, I interpreted this to mean he aimed to become more adaptable or accommodating to situations, but I was mistaken. He can now nearly perform the splits. Mission accomplished.
While a large number of us struggle to stick to even one resolution, one of my lovely followers has set herself the targets of staying healthy, using less social media, reading, aiding political change, appreciating music and being proactive. While these resolutions may be all linked in some way or another, it is undeniably impressive to set yourself such a large number of goals, and I think we could all learn a thing or two from this list.
Self-care has proven to be incredibly important to many, with one person explaining that she will achieve her goal by 'putting [her] needs before anyone else's and prioritising [her] mental health and happiness'. Once the type of person who would always prioritise others above all else, she has decided to focus on herself, and to remove herself from unhealthy groups of people. 
Some have resolved to be more productive, others aim to complete online revision courses on a daily basis, and, one resolution which I love, is the target of cooking more at home.
Finally, what sort of blogger would I be if I didn't talk about myself? I'll keep it brief, but, at the start of last year, I aimed to get out and run once a week, in an attempt to maintain fitness, and to clear my head (especially in the exam period). Believe it or not, I did actually succeed. By October, I had run my first ever 10k, finishing in just over 56 minutes, as the third junior girl. I am now due to run in two more 10k events.
However, I must admit, I did not make any resolutions for 2019. Sorry to be such a disappointment.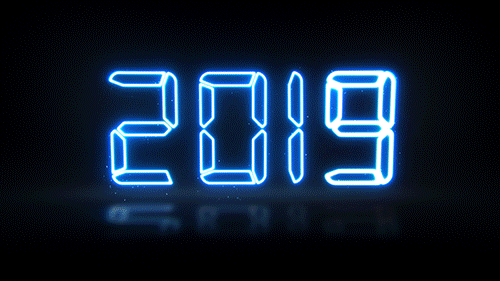 To those who replied to my poll, I hope your resolutions are more successful than those of the aforementioned politicians, and if you ever feel pessimistic about the year, just remember that Trump is now halfway through his presidential term.
Until next time,
Toodle-ooh…